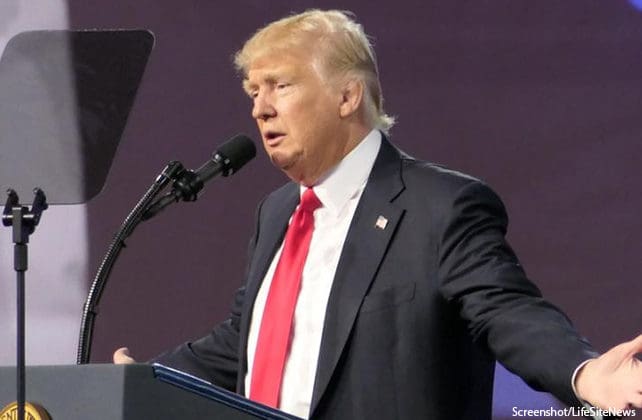 (The Christian Post) Addressing a crowd of pro-life activists, former President Donald Trump reportedly described his successor, President Joe Biden, as one of the most "radical" presidents in United States history. 
Trump was one of several rumored 2024 presidential hopefuls who addressed the Susan B. Anthony List's Pro-Life Leaders Summit in Palm Beach, Florida, this week.
At the event hosted by the prominent pro-life advocacy group, which was closed to the press, Trump criticized the current administration's policies on abortion and criticized his political opponents.
The Federalist's Mollie Hemingway summed up the former president's speech in a Twitter thread Monday.