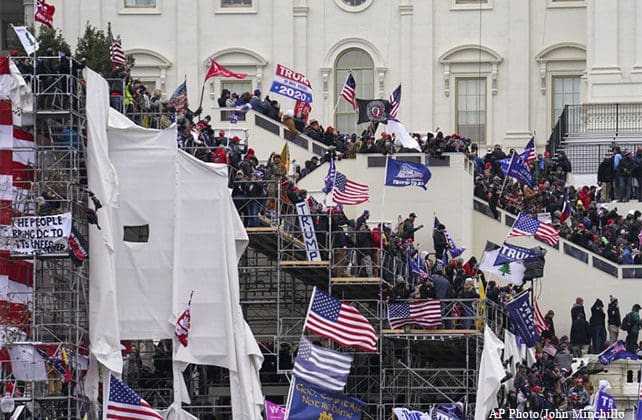 (AP) Donald Trump's historic second impeachment trial will launch this week with a debate and a vote on whether it's even constitutional to prosecute the former president over the deadly Capitol siege now that he's no longer in office.
The details are coming together in a draft agreement between Senate Majority Leader Chuck Schumer and Senate Republican Leader Mitch McConnell, according to a person granted anonymity to discuss the ongoing talks.
There will likely be no witnesses called during the trial, and the former president has declined a request to testify. The proceedings will break Saturday for the Jewish Sabbath, at the request of Trump's defense team.
The trial will push into a Sunday session.