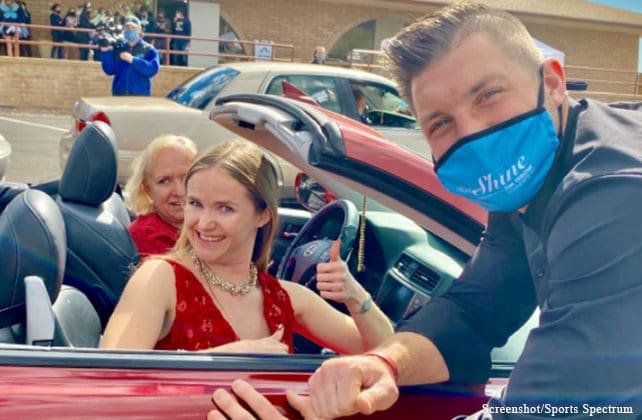 (Sports Spectrum) Tim Tebow is a busy man with many pursuits, and this past weekend was special for a couple different reasons.
On Friday, his foundation hosted its seventh annual Night to Shine, a prom night celebration for people with special needs. Tebow made stops at a few different locations with his wife, Demi-Leigh Nel-Peters, visiting host churches during the worldwide event.
In an effort to be as safe as possible, the churches involved organized "Shine-Thru" parades so participants could stay in their cars.
"This is not just a Shine-Thru, this is not just a parade," Tebow said in a video posted to Twitter. "This is an incredible night where we are celebrating every single one of these kings and queens."