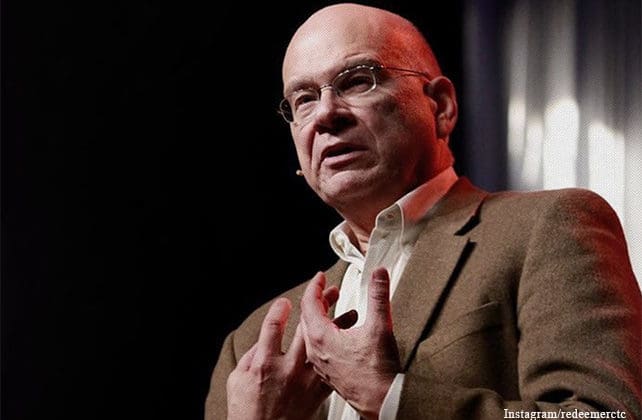 The former senior pastor of Redeemer Presbyterian Church Tim Keller posted an update regarding his pancreatic cancer treatment on Sunday, letting his Twitter followers know that his latest scan in May showed encouraging results.
Keller said that he is "very, well, writing, speaking (via zoom), and enjoying my grandchildren." Thanking everyone for praying, Keller shared that he has been using a less-aggressive chemotherapy and that scans show no cancer growth.
During a recent surgery, Keller had "several nodules" removed because they hadn't changed in size for nine months. The only cancer that remains visible at this time is a tumor on his pancreas. Keller said he is praying the tumor will shrink away to nothing or not grow.
Please continue to pray for Tim Keller and his family.
Read Tim Keller's full update below:
"Cancer Update: I had a scan in May that was extremely encouraging, showing no cancer growth under less aggressive chemotherapy. A surgery at the end of May removed several nodules that had remained unchanged for 9 months. At this point the only visible cancer is the primary tumor on the pancreas. We are praying that it will decrease to the point of invisibility or remain unchanged. In any event, we want to glorify God by "running the race set before us with perseverance." (Hebrews 12:1-2. All while we know that he is always loving, wise, and good. Meanwhile I am very well, writing, speaking (via zoom) and enjoying my grandchildren. Thanks so much for continuing to pray!"