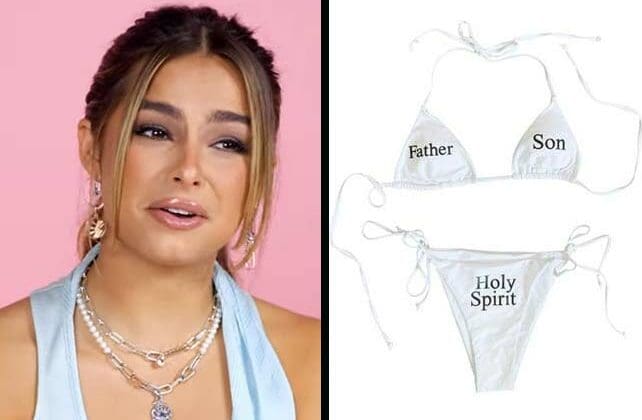 TikTok star Addison Rae, who has stated that she believes in Jesus Christ and grew up in a Christian household, deleted a recent photo of herself in a skimpy bikini after receiving backlash from Christians who follow her.
The problem wasn't so much that the bikini was "teenie tiny," but that it had the names of the persons of the Trinity—Father, Son, and Holy Spirit—inscribed on it.
The swimwear is being sold for $100.00 by a brand called "Praying," which collaborated with Adidas to create the Christian-themed suit.