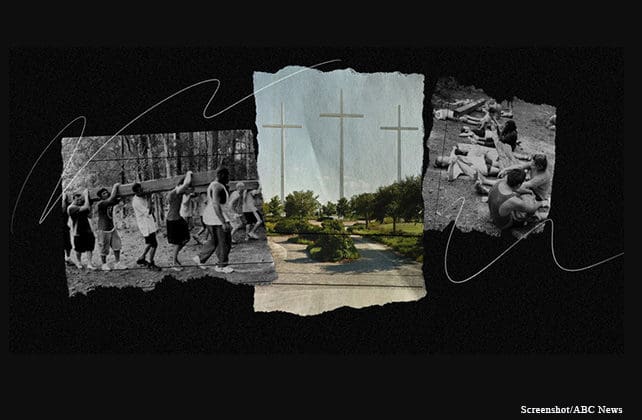 (ABC News) Teenagers pitted against each other during "fight nights" staged by a youth pastor running a Christian leadership training program.
"Boot camps" where the trainees learn the Way of the Cross by exercising until they vomit or soil themselves — and by hefting heavy logs on their shoulders through the sweltering summer heat.
Participants who are Black or suspected of being gay being taunted with racist and homophobic slurs, and female interns being fat-shamed.
Those are just some of the alleged abuses that were described for this article by more than a half-dozen people who took part in the "220i" leadership program that Bethany Church, based in Baton Rouge, Louisiana, ran from 2005 to 2013. The program promised to turn participants — referred to as interns — into minister material while providing them with marketable skills like media production.