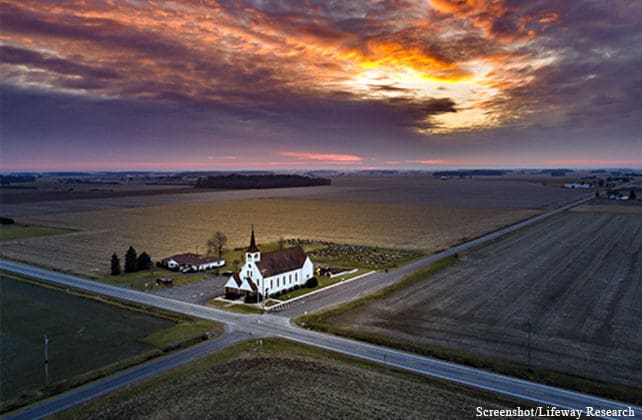 (Lifeway Research) Ed Litton's congregation needed a wake-up call. So, one Sunday night, he rounded up everyone age 50 and over and told them, "We're gonna die."
In this case, he wasn't talking about individuals, but the church. Sure, they were in Mobile, Ala., in the heart of the Bible Belt. But without intentional efforts to reach younger generations, the church would age out and die.
"We're on a really nice corner of property on an interstate," Litton told his congregation. "This is gonna become a Home Depot."
People wept that day, but the reality check worked. A decade later, the church is multigenerational and thriving.
Not every Bible Belt church can say the same, as a sobering trend becomes clearer: The Southeast is increasingly trending post-Christian.