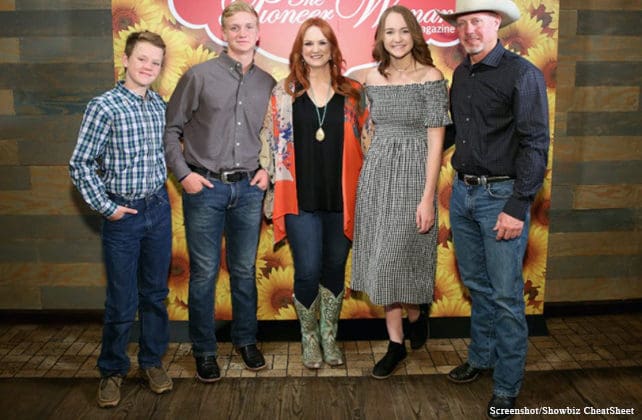 (Showbiz CheatSheet) The Pioneer Woman star Ree Drummond recently attended the wedding of her eldest daughter, Alex Drummond. The FoodNetwork host shared all the details of the ceremony. One thing you likely noticed when browsing photos of Alex's wedding is the cross in the middle of the Drummond ranch. Ree shared the story behind the cross at Alex's wedding.
Ree says the wedding ceremony was held in the middle of the Drummond Ranch. Her husband, Ladd, (known as Marlboro Man), chose the "exact spot" for the ceremony. Ree says he's familiar with every inch of the ranch, so he was the best person to pick a place.
If, you've seen the Drummond ranch on The Pioneer Woman show, you've probably wondered about the size of the property. Just how big is the Drummond ranch? The ranch is roughly 433,000 acres according to Modern Farmer. It is reportedly the 17th largest ranch in the United States among the country's top landowners.