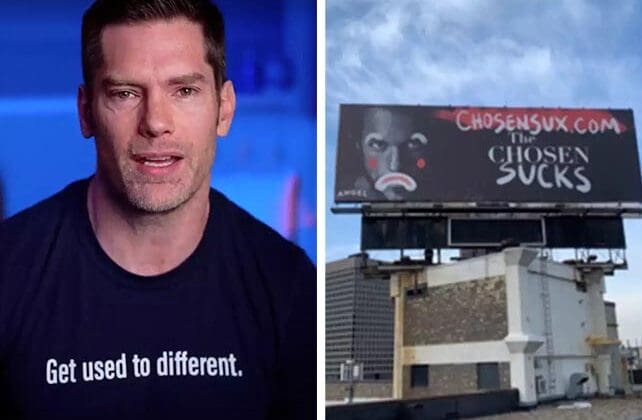 "The Chosen" director Dallas Jenkins took to Facebook Live to apologize for the show's latest billboard marketing campaign that misled a handful of fans.
Billboards around the United States promoting "The Chosen" appeared to be defaced. Graffiti-like art crossed out words and persuaded people to visit a website titled "ChosenSux.com," which took them to a site called "The Chosen Is Not Good."
The show's marketing team is behind the site, which features a satirical video that includes Satan teaching demons how to get people not to watch "The Chosen." Additionally the site has a link titled "Don't download the FREE chosen app," but takes a person to the app to stream the show and also has a link to an online game called "disciples invaders game" where Satan's head shoots characters who play the disciples in the show.