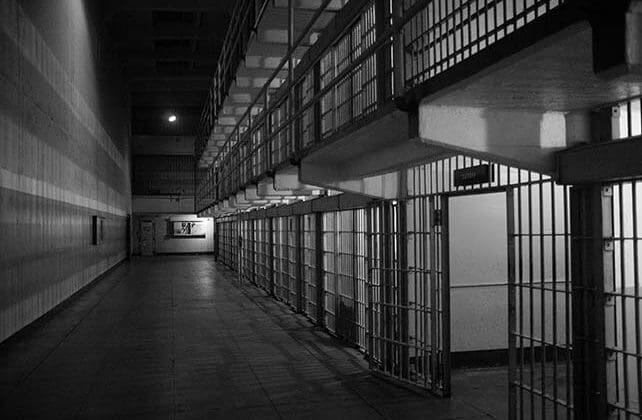 MESQUITE, Texas (BP) – A Texas youth pastor is being held on a $2.5 million bond after being arrested on three counts of sexual abuse related to a minor. Conner Jesse Penny, 32, was arrested April 5 and charged with one count of Continuous Sexual Abuse of a Child, one count of Aggravated Sexual Assault of a Child, and one count of Indecency with a Child.
The police report alleges Penny, "had sexual contact with a female under the age of 17 years of age on multiple occasions between 2015 and 2018."
Police say he was "employed as the youth pastor at the Inspiration Church, formerly known as Mimosa Lane Baptist Church, in Mesquite," at the time of his arrest. He had previously worked for the Mesquite Independent School District and the City of Mesquite, according to the report.
Since the arrest, there have been allegations of other instances of abuse, according to police.
RELATED: Former Youth Pastor Convicted, Sentenced to Life for 1994 Murder of 16-Year-Old Boy
In a statement released to Baptist Press, Rocky Pope, longtime senior pastor of Inspiration Church, wrote, "We are shocked and deeply saddened by the events of the last few days. It breaks our hearts for any and all who are related to the allegations of sexual abuse. We take the safety of everyone, but especially children very seriously in all that we do."
Pope, now a teaching pastor at the church, said, "… we have policies and procedures in place which includes background checks on a regular basis for people involved with our ministry, both staff and volunteers. Since learning of these allegations, Conner Jesse Penny has been terminated from our church staff."
Pope said the church is cooperating with local authorities as the investigation continues and is encouraging people to contact the local police if they have more information.
"We are fully cooperating with the investigation as we are trusting God through the legal process that justice will prevail and that any and all victims will find healing and help in the days ahead," Pope told Baptist Press.
RELATED: Youth Pastor Among Seven Arrested for Child Pornography in Floyd County, GA
David Hardage, executive director of the Baptist General Convention of Texas, responded to the news, "We are heartbroken to learn of these allegations, and we have reached out to the church to offer the full support of our Texas Baptists Counseling Services to all who have been impacted."
He said the convention urges "affiliated congregations to be proactive in their efforts to protect against, report, and care well following instances of sexual abuse, and we continue to make available a host of trainings and additional resources to aid in these efforts."
Pope asked people to pray for all those involved in the case.
"I would ask you to please pray for the hurting families involved, our church, community/city, and schools as we seek God's wisdom and will during these difficult times," he said.
Mesquite Police request that if anyone has further information about the case they call them at 972-285-6336.
RELATED: Former Baptist Youth Pastor Gets 20 Years After Child Molesting Plea
Editor's Note: In support of the sixth strategic action of Vision 2025 adopted by messengers to the 2021 SBC Annual Meeting, Baptist Press will continue to report every instance of sexual abuse related to Southern Baptist churches or leaders of which we are made aware.
This article originally appeared at Baptist Press.