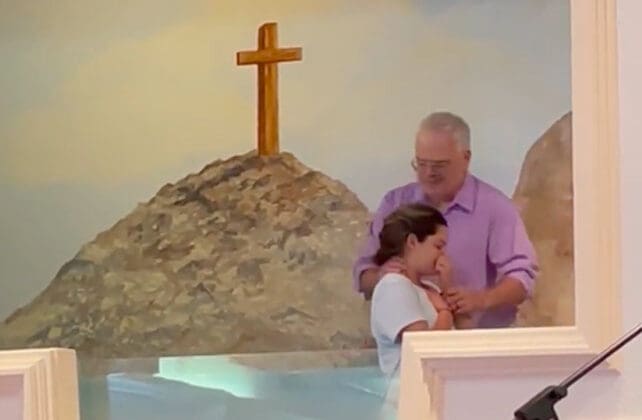 Every baptism is special to Marvin Baucom, pastor of Corinth Baptist Church in Cisco, Texas. But last month the Texas pastor had the "incredible" honor of baptizing what he calls his "heart sister." The reason for that name? The heart of the girl's deceased brother now beats inside the pastor's chest.
Texas Pastor Has Heartfelt Bond With Donor's Family
In 2014, Pastor Baucom had a major heart attack and was "failing medical therapy," according to his doctor. Around the same time, Hunter Wickliffe died after a serious car accident, and his family honored his wishes to become an organ donor. Four people received "precious gifts" of life from Hunter, says his mother, Jen Wickliffe—including Baucom, who received Hunter's healthy heart.
After the operation, Wickliffe had the opportunity to hear her son's beating heart when she met Baucom at a restaurant. The pastor describes the emotional scene, saying, "We begin to listen, and the whole table is bawling. The waitress comes over to see what's wrong, we tell her the story, she's bawling. The manager comes over to see why everybody in the whole place is bawling."