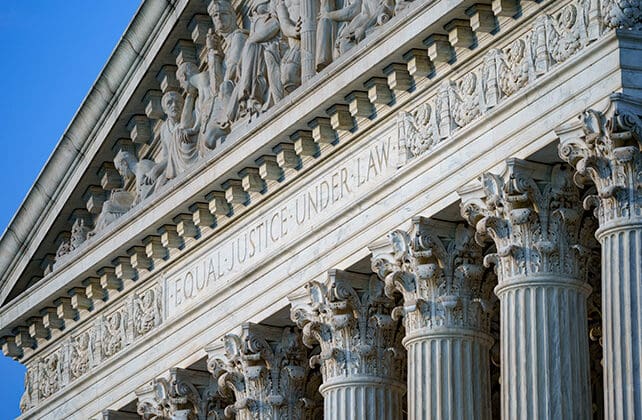 (Christian Headlines) The U.S. Supreme Court on Thursday issued a pair of landmark rulings on the government's power during a pandemic, striking down the Biden administration's vaccine/testing mandate for large employers but upholding a separate mandate that applies only to healthcare workers.
The split rulings left something for each ideological side to celebrate – although, in sheer numbers, the mandate on large employers would have impacted the most people, with more than 80 million employees facing a vaccinate-or-test deadline.
The mandate involved a rule by the Occupational Safety and Health Administration (OSHA) that required workers at large employers either to be vaccinated against COVID-19 or to undergo regular testing and wear a mask. The rule would have applied to employers with 100 or more employees.