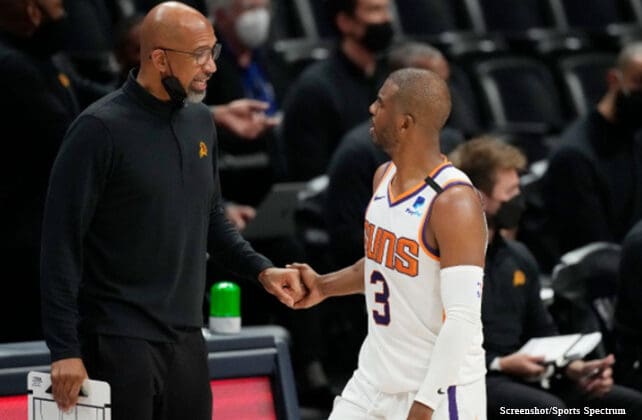 (Sports Spectrum) Prior to this season, the Phoenix Suns hadn't reached the playoffs since 2010. They lost in the Western Conference Finals that year.
In just the second season under head coach Monty Williams, the Suns are back in the conference finals, thanks to a 4-0 sweep of the Denver Nuggets on Sunday. After a 51-21 regular season to secure the West's No. 2 seed — just one game behind the Utah Jazz, who claimed the NBA's best record — the surging Suns are looking like a legitimate title contender. They'll take on the winner of the Jazz-Clippers series, which is tied at two games apiece.
Phoenix's strong season can largely be credited to Williams, who took over in May 2019. He inherited a team that finished 19-63 in 2018-19, worst in the West. There was some improvement in 2020, as the Suns managed a 26-39 record through March 10 — and then the global coronavirus pandemic hit.