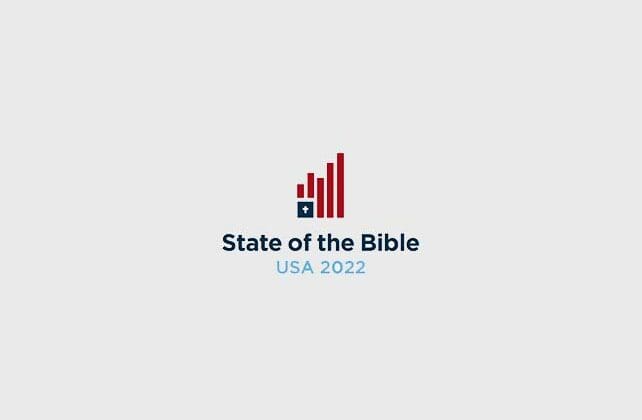 PHILADELPHIA (BP) – Younger Christians who engage with Scripture are more apt to care for prisoners and immigrants as neighbors than are older Christians, the latest release from the 2022 State of the Bible reveals.
While older Scripture-engaged Christians, those age 77 and above, more often say it's important to be good neighbors, the difference is likely attributable to seniors' narrower definition of the term neighbor, the American Bible Society (ABS) said in releasing the chapter focusing on being a good neighbor.
"It's possible that many of these seniors … are defining neighbor very specifically, if they have developed deep relationships with those who have lived near them for years," the ABS said July 14 in releasing the fourth chapter of the report. "In the digital world of younger respondents, when people routinely interact with others on the other side of the globe, the concept of neighbor becomes more abstract."
RELATED: Religious Couples Who Marry Young, Do Not Cohabitate Are Less Likely To Divorce, Research Finds
Among the Scripture-engaged of all ages, being a good neighbor ranked as highest among what the ABS described as pro-social priorities, followed by advocating for the oppressed, caring for the environment, caring for those in prison, befriending people of other religions, befriending people of other races, and welcoming immigrants. But all priorities ranked between 4.4 and 5.3 on a scale gauging importance between a low of 1 and a high of 6.
But Gen Z ranked higher than other generations in caring for those in prisons, scoring 3.7 compared to seniors or elders who ranked 3.5; and 4.2 in welcoming immigrants, compared to 3.5 among seniors, ABS reported from the study conducted in January.
"For a representative cross-section of American adults, being a good neighbor and caring for the environment are the highest rated priorities overall," ABS said. "The questions on prisoners and immigrants have the lowest ratings."
Study participants described as comprising a "movable middle" on Scripture engagement, and those who are disengaged scripturally ranked lowest in all categories except caring for the environment. Here, those described as scripturally disengaged tied with participants described as Scripture engaged, ranking at 4.8 in environmental care.
RELATED: Greg Stier's Prayer for Hurting Young Man in Airport Sparks Important Father's Day Reminder
The ABS studied neighborly characteristics among American adults in its 2021 report as well, but in 2022 in addition to actual activities, looked at the desires of Americans regarding neighborliness. The study considered Americans' desires in following Jesus' teachings on loving neighbors, focused on seven specific categories indicated above.
"Controversy swirls around a number of these issues. Some might be considered more political than religious," ABS said. "Yet, though they might disagree on specifics, students of Scripture apparently recognize a biblical call to act on these matters — to welcome, befriend, care, and advocate."
"This year's report shows clearly that Scripture Engaged people make better neighbors. They care for people in need. They take civic duty seriously. They realize they don't know everything, and they admit that in conversation. They serve others in a variety of ways."
Previous chapters, released in April, May and June, focused on the level of Scripture engagement, how the Bible shapes ideas about spiritual things, and how Scripture engagement impacts trauma survivors.
RELATED: 7 Practices for Inclusion of Young Leaders
Future chapters, scheduled for monthly releases, will focus on faith, the Bible and technology, and generosity.
ABS researchers collaborated with the University of Chicago's National Opinion Research Center to survey a nationally representative group of American adults on topics related to the Bible, faith and the church. The study conducted online via telephone produced 2,598 responses from a representative sample of adults 18 and older in all 50 states and Washington D.C.
The fourth chapter, titled "A Nation of Neighbors," may be downloaded here.
This article originally appeared at Baptist Press.