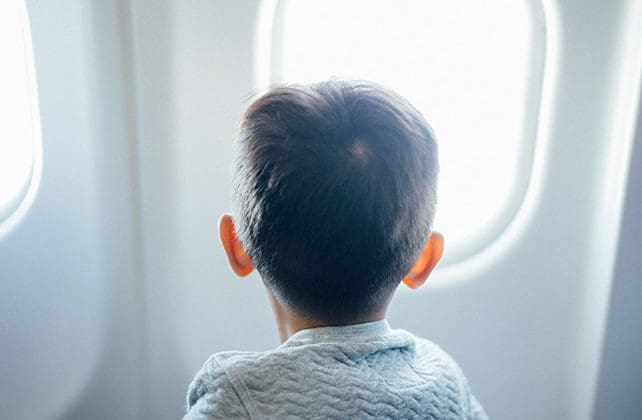 (CBS News) An Arkansas woman says Spirit Airlines kicked her son and husband off a flight Monday because the 4-year-old, who's non-verbal with autism, wasn't wearing a mask.
Callie Kimball told CBS Little Rock affiliate KTVH-TV that Carter Kimball "had a medical note from his physician stating that he's exempt from wearing masks because whenever he wears a mask he holds his breath or he starts freaking out and he will harm himself."
Callie said her family flew on Spirit to visit family in Las Vegas Friday without a problem. But Spirit wouldn't them stay on the return flight, which had a stopover in Dallas, even though her husband showed the plane's crew members the note.