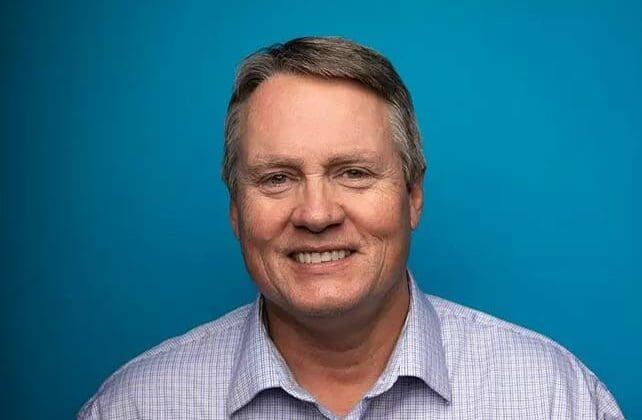 LITTLE ROCK, Ark. (BP) – Citing a desire to "be a more present and participative father and grandfather" and the conviction that his vision for the role of the executive director is complete, J.D. "Sonny" Tucker announced his retirement to the Arkansas Baptist State Convention (ABSC) Executive Board and state convention employees Wednesday (Aug. 31).
Tucker said he plans to retire at the end of the year.
"Children and grandchildren are wonderful gifts from God, and now my priority and focus is more time with them," Tucker said in a written statement. "Also, my wife has been a patient and supportive partner as I have striven to serve Arkansas Baptists from an intensive macro leadership level. Now, my priority and focus is more quantity and quality time with her to fulfill some of our mutual plans that have long been put on hold."
He has been in the role for 10 years. He served as leader of the state convention's evangelism and church growth team for 15 years prior to the appointment.
RELATED: Southern Baptists of Texas Convention Funds Ultrasound Placements in State
"I have been exceedingly blessed for 25 years to get up every day and go to my dream job," he said in the statement. "I could never adequately express with words my gratitude for the great love, support, encouragement and friendship that I have received from Arkansas Baptists."
ABSC President Larry White reacted to the news, saying, "Dr. Tucker is Arkansas Baptists. He grew up in our churches. He pastored from the small rural church to the city church. His spirit and hospitality welcomed everyone to the table."
Tucker said he will work with the Executive Board Operating Committee to ensure a smooth transition.
"The Executive Board staff is talented and trustworthy, and capable of handling their duties and fulfilling their roles with excellence during this transition time," he said.
Willie McLaurin, interim President/CEO of the SBC Executive Committee, said Tucker has "given himself to serving the churches of Arkansas."
RELATED: Bart Barber Wants the Southern Baptist Convention to Regain Its Rural Soul
"He has led Arkansas Baptists to prioritize the Great Commission and cooperation." McLaurin said. "He has kept a laser sharp focus on championing pastors and serving churches."
White believes that Tucker's ministry will continue to make an impact in Arkansas, even if it isn't in an official capacity.
"Though he is officially retiring, he will continue to be an asset to Arkansas Baptists. His legacy will help us as we move forward," said White, lead pastor of Woodland Heights Baptist Church in Conway.
Tucker believes there is a bright future for the work of Arkansas Baptists, "I retire from this position happy, deeply thankful and optimistic regarding the future of Arkansas Baptists," he said.
This article originally appeared at Baptist Press.