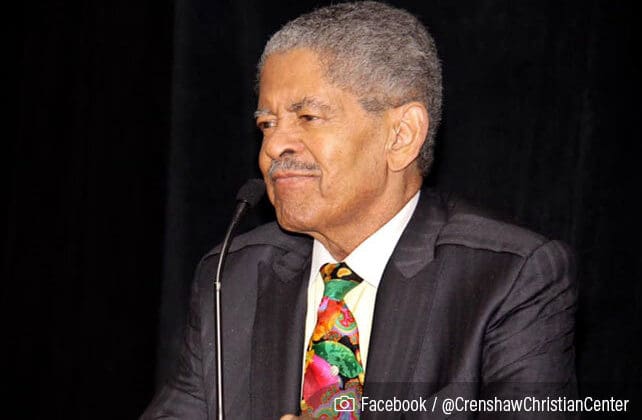 (ChurchLeaders) Televangelist and megachurch founder Frederick K.C. Price has been in the hospital for over a month now. Price has been literally fighting for his life after COVID-19 damaged his heart, lungs, and kidneys.
"Satan is trying everything he can end his life," Fred Price Jr. told the congregation of Crenshaw Christian Center (CCC) in Los Angeles on Sunday, February 7th.
Price Jr., who took over the Head Pastor of CCC position in 2009, gave additional details of the harrowing ordeal Price (known to the church as Apostle Price) has endured. Price Jr. said his father and mother had both been diagnosed with COVID-19 and that Price was admitted to the hospital on January 5th due to complications with the virus.