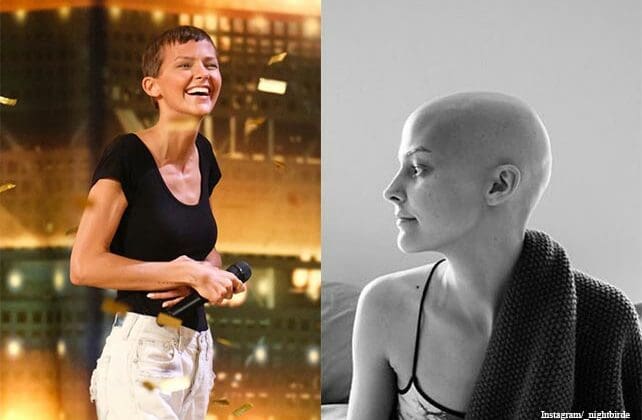 (ChurchLeaders) Jane Marczewski shared with the world on Monday that her time on 'America's Got Talent' (AGT) must come to an end due to deteriorating health in her ongoing battle with cancer.
Marczewski, who goes by the stage name Nightbirde, said, "My point of view this summer has been astounding. What a miracle that the pain I've walked through can be reworked into beauty that makes people all over the world open their eyes wider."
"Since my audition, my health has taken a turn for the worse, and the fight with cancer is demanding all of my energy and attention," Marczewski shared. "I am so sad to announce that I won't be able to continue forward on this season of AGT."
The former Liberty University student's uplifting attitude is contagious when you read her updates and hear her talented voice. As Marczewski thanked her supporters, she offered with these words of hope, "Stay with me; I'll be better soon. I'm planning my future, not my legacy."
Please keep Nightbirde in your prayers as she fights her battle with cancer.