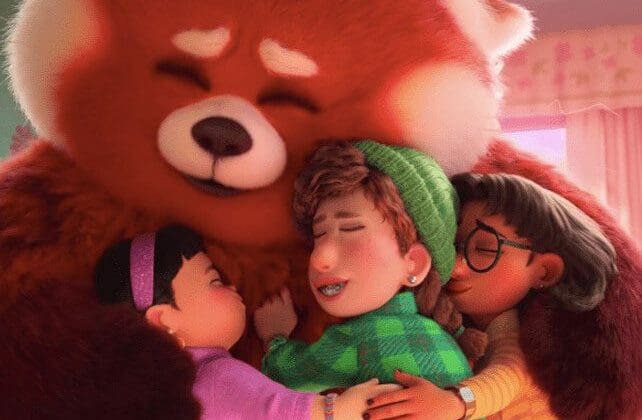 (ForEveryMom) Disney's done it again. In its latest animated release to hit the streaming platform this year, "Turning Red" is the coming of age movie that no child needs and no parent asked for. It's another attempt for Disney to shape the way our kids perceive the world, and project very mature topics onto unsuspecting viewers.
The Disney and Pixar film, which hit the parent company's streaming platform on March 11th, "follows 13-year-old Mei Lee, a confident-but-dorky teenager with a tight nit group of friends who are passionate about a boy band called 4-town."
IF ONLY THAT'S WHAT TURNING RED WAS ABOUT.
My key takeaways are that "Turning Red" is about normalizing puberty in a completely obnoxious way, poking fun at periods and sex in a way that makes even adult viewers uncomfortable, and that it's okay to disobey your parents as long as you're honoring yourself.