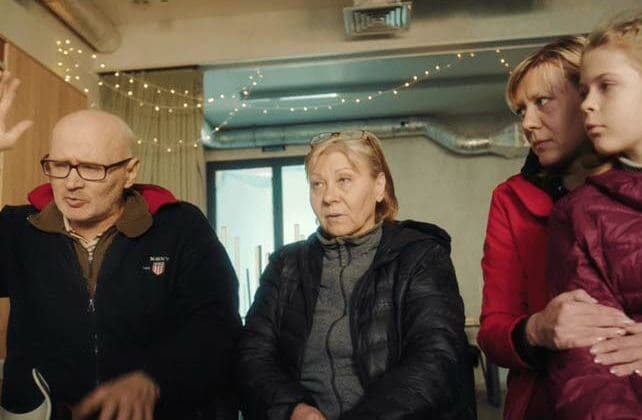 LVIV, Ukraine (BP) – Baptist ministers in Ukraine express a double burden, helping others survive the war while struggling to survive themselves.
"They not only carry the burdens of those people they minister to," Ukrainian Baptist Theological Seminary President Yarsolav "Slavik" Pyzh, told Baptist Press, "they're carrying the same burdens themselves, because you're living in the midst of war. So you're kind of getting a double portion of what is happening, and it impacts big-time – physically, psychologically, spiritually."
During 10 weeks of escalating war since Russia attacked Ukraine, UBTS has served as a refugee shelter and humanitarian aid center, helping thousands flee the war and sending food and supplies to several eastern communities that are the most embattled. Mass graves with bodies of civilians have been discovered in Kyiv and Bucha, with evidence of many being executed or shot at close range.
More than 5,200 civilians have died in the war in Ukraine, the U.N. High Commissioner for Human Rights said April 21.
"I would say the people, during wartime, they read the Bible more often, but I don't think so" Pyzh said. "My observation, that I've heard from a lot of people, is they don't have desire or strength to read Bible as they did before regularly."
The more than 100 ministers, staff and volunteers on site need care themselves, Pyzh said.
RELATED: Evangelical Seminary Dean Found Dead on Streets of Ukraine
Carmel Baptist Church in Matthews, N.C., will help provide that care. Three counselors from the church traveled to Poland April 27 for a one-week stay.
"They're coming … specifically to minister to our team," Pyzh said. "We have a whole list of people that would like to talk to them, both male and female. I was surprised we have so many male members of our team wanting to talk to counselors. … They will be ministering to our team and they will be ministering to Ukrainians in Poland."
Carmel Baptist Church has supported UBTS for nearly 13 years, Executive Pastor David Bass said, and has donated $140,000 in humanitarian aid since the start of the war. Bass understands the need for trauma counseling, witnessed firsthand by a Carmel Baptist administrator who spent a month at UBTS soon after the war began.
Bass told the story of a man who evacuated his wife from a besieged area in Ukraine, stayed behind to help others and planned to take a subsequent bus out of the area, but has not been heard from since.
"They have not heard from him in weeks. Complete radio silence. There's something very unsettling," Bass said. "What happened to him? Was he captured? Is he alive? Is he dead? There's just a lot of that going on. It's more than just the inconvenience of we've lost a house, we don't have a car anymore, we don't have a job. It's literally everything lost and we don't know what's happened to our loved ones and to our friends, and we don't know how to get in touch with them."
UBTS is ministering to evacuees at its shelter and equipping ministers in countries where evacuees have fled. UBTS has scheduled three online roundtable events to help train leaders in Ukraine, Poland and about 10 other European countries housing refugees.
RELATED: Missouri Baptist University Theatre Raises More Than $3,000 for Send Relief, Ukraine
More than 1,500 leaders have registered for the first roundtable training April 30, including nearly 50 locations in Ukraine, Pyzh said. Spiritual and emotional health, restarting life while displaced and dealing with personal pain are among roundtable topics.
Additional training sessions will be held May 10 in Poland and May 25, tentatively, in other European countries.
Concurrently, UBTS is working with Baptists in Europe and from the United States to provide trauma counseling to refugees in Poland for at least a year, Pyzh said.
Pyzh is committed to the work, but continues to pray for strength, surviving a state of emergency that he has described as "the new normal."
"You never know what you can do until you try," he said. "Things that used to be natural are not natural anymore and things that used to be not natural, are natural. That's probably the most difficult thing.
"It's not natural to expect bombing to happen, but now it is more natural to expect it to happen, than to enjoy a peaceful life."
The war has displaced more than 12 million Ukrainians, including 5 million who've fled the country and more than 7 million who are displaced internally, the United Nations said April 28, using numbers from the International Organization for Migration.
Pyzh, a graduate of Southwestern Baptist Theological Seminary, continues to express gratitude for the financial and spiritual support from Southern Baptist churches and Send Relief.
RELATED: 'Very Chaotic' for Perhaps 180,000 'Traumatized' Orphans in Ukraine
He continues to ask for prayer for a miracle, and has seen miracles unfolding daily, he said, especially with the world rallying around Ukraine and sending military, monetary and humanitarian aid.
"This is God's miracle unfolding," he said. "Sixty-five days and we're still standing. We do pray for that miracle. Personally, for myself, I ask people to pray for strength.
"You're running on very low fuel and I don't understand how people in World War II could survive for four years. That's just unbelievable."
This article originally appeared at Baptist Press.