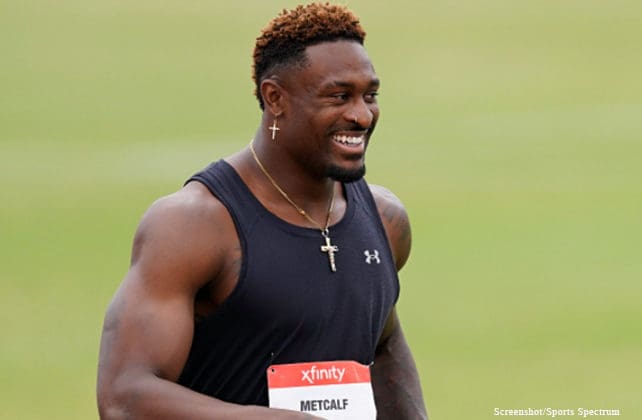 (Sports Spectrum) Seattle Seahawks star wide receiver DK Metcalf has already established himself as one of the fastest players in the NFL. But how does his electrifying speed compare with some of the world's fastest sprinters?
On Sunday at the USA Track and Field Golden Games and Distance Open in Walnut, California, Metcalf answered that question by running a 10.37-second 100-meter dash prelim. The 23-year-old's time was 15th fastest out of the 17 runners in the two prelims and did not advance him to the final.
However, considering his track inexperience and his 6-foot-4, 229-pound frame, Metcalf was pleased with his professional track debut (he hadn't competed in a track event since high school).