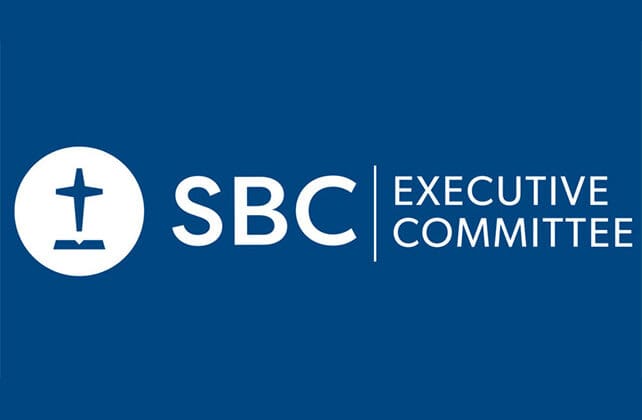 NASHVILLE (BP) – Forming a search team for a full-time president/CEO will accompany reports from the Sexual Abuse Task Force and the Credentials Committee, when SBC Executive Committee members gather next week in Nashville.
"This is a key meeting because it will be the first one to be in-person since September," said EC Chairman Rolland Slade, a pastor in El Cajon, Calif. "I'm confident that we'll conduct ourselves in a different tone, one that says 'How do we serve Southern Baptists?'
"The Executive Committee staff has gone above and beyond in responding 'Yes' to requests for how they can serve Southern Baptists despite being shorthanded. I deeply appreciate them."
New EC interim president and CEO Willie McLaurin emphasized the importance of the meeting.
RELATED: Willie McLaurin Named SBC Executive Committee Interim President/CEO
"The SBC Executive Committee meeting will feature several strategic priorities that will assist Southern Baptists in fulfilling our mission," McLaurin said.
"The SBC Executive Committee trustees will take action on recommendations from the 2021 SBC Annual Meeting. Several other key components of the February meeting will include the selection of SBC Executive Committee Presidential Search Team and an update on the Sexual Abuse Task Force investigation. The combined Committees on Finances and Stewardship Development and Southern Baptist Relations will hear update reports from each of the SBC entities.
"During this meeting, the SBC EC will consider a broad range of recommendations that relate to finances and stewardship," said McLaurin.
EC Presidential Search Team
During the Feb. 22 morning plenary session, nominations by EC members will be accepted from the floor. During voting, members may cast their ballots for six nominees, but not more than one vote per nominee.
The six nominees receiving the most votes will make up the team, and the EC chairman will join as an ex officio member, making a seven-member committee. The committee will then select from among its membership a chairperson and secretary.
Slade's term as EC chair is set to conclude this June.
During the last formation of a presidential search team in the spring of 2018, EC members expressed their desire for then-chairman Stephen Rummage to serve on the team beyond June, when his term on the EC was set to expire. Georgia pastor Mike Stone eventually became the seventh member upon his election to chairman.
Article 6.5 of the EC Bylaws outlines the stipulations of the presidential search team.
Sexual Abuse Task Force investigation update
Regarding the ongoing investigation into the handling of sexual abuse cases, Slade mentioned the lack of activity on the part of the Committee on Cooperation. That committee was formed to be a liaison between the EC, the Sexual Abuse Task Force and Guidepost Solutions, the third-party firm hired to conduct the investigation.
"Our goal as officers is to ensure that the committee has nothing to do," he said. "It signifies that there has been nothing but cooperation [with the investigation].
"It needs to be clear that Guidepost Solutions and the Sexual Abuse Task Force have not and are not enemies of the Convention. They're trying to help us do things better, things that honor God."
RELATED: Southern Baptists Approve Abuse Task Force, Say Abusive Pastors Should Be Banned
When reached for comment, SATF chairman Bruce Frank, pastor of Biltmore Church in Arden, N.C., said the task force's recent update will be the primary material covered during the Feb. 22 morning session.
"[Over] the next few months the material will become more specific in nature" regarding areas such as recommendations, Frank said.
Other Business
During the Feb. 22 afternoon plenary session, EC members will go into executive session to receive an update on legal matters as well as reports from the Credentials Committee and EC officers. The Executive Committee will then return to open session, where Slade will report on those discussions.
McLaurin hinted about areas of focus he will present during his first address to EC members in his new role.
"I am personally delighted to welcome our SBC EC trustees and guests to Nashville," he said. "Our staff team is already preparing to roll out five-star hospitality to our brothers and sisters. We want everyone attending our gathering to feel the love of Jesus. The interim president's report will feature a variety of items and will place a spotlight on what I am calling the 'Core Four.'
"Our trustees began bathing this meeting in prayer during their solemn assembly in January, and we need to continue to seek His face in the days ahead. Please be in prayer for all of the ancillary meetings that will take place in addition to committee and plenary sessions."
The meetings will be livestreamed.
This article originally appeared at Baptist Press.