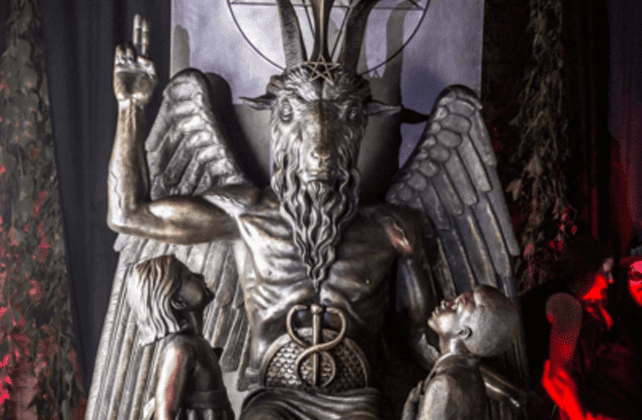 The Satanic Temple has been making inroads on the campuses of American elementary schools with their After School Satan Club (ASSC) program, most recently at Jane Addams School in Moline, IL.
The Satanic Temple, which is really more of a secular humanist organization that employs religious imagery than an actual occult enclave, says that it will not offer students any kind of religious teachings. Instead, the ASSC will provide self-guided activities such as science and craft projects, puzzles, and games, while offering lessons in benevolence, empathy, critical thinking, and creativity.
Nevertheless, the Satanic Temple's atheistic worldview and use of occult imagery is enough to raise serious alarm bells for many parents who have protested the presence of ASSC on the campus of Jane Addams School. Further cause of concern is the fact that the Satanic Temple has launched this campaign as a direct response to the presence of Christian Good News Clubs in the lineup of after school programmatic offerings.