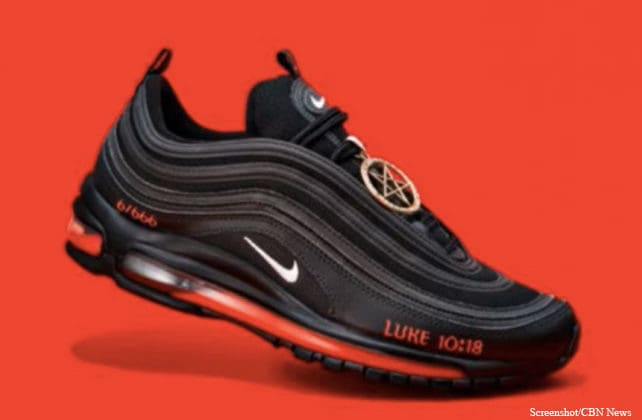 (BBC News) The $1,018 (£740) trainers are modified Nike Air Max 97s. Only 666 pairs were made and all but one have been shipped.
The collective MSCHF will offer full refunds to customers in order to remove the shoes from circulation, Nike said.
The settlement resolves a trademark infringement lawsuit filed by Nike.
The controversial shoes were produced by the Brooklyn collective in collaboration with rapper Lil Nas X, who held the last pair so he could choose the recipient. MSCHF said it would keep the final pair of shoes.