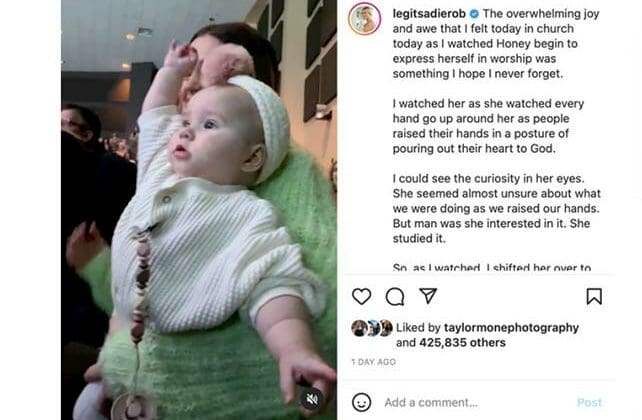 (Christian Headlines) Christian author and popular speaker Sadie Robertson Huff shared a heartwarming video over the weekend of her baby daughter raising her hands in worship during a church service.
Huff, the host of the Whoa That's Good podcast, shared footage of her nine-month-old daughter, Honey, looking around in curiosity at surrounding church members raising their hands in worship.
"I watched her as she watched every hand go up around her, as people raised their hands in a posture of pouring out their heart to God," the Duck Dynasty star wrote on Instagram. "I could see the curiosity in her eyes."
According to Faithwire, Huff noted that Honey's confidence grew further when she and her husband, Christian, raised their hands and ultimately, she raised her own.