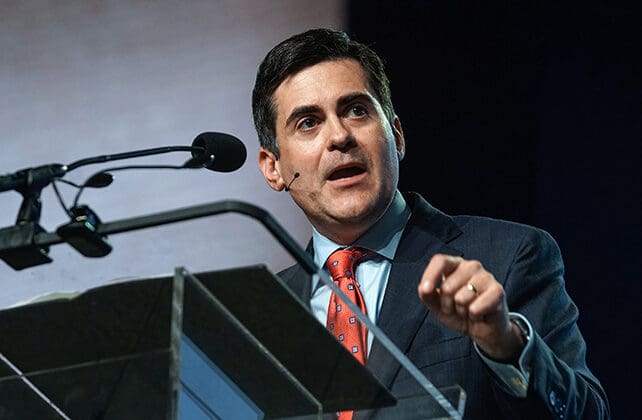 (The Christian Post) A trustee of the policy wing of the Southern Baptist Convention asserts that its former president, Russell Moore, intentionally withheld information from trustees about his disagreements with leaders of the SBC Executive Committee over the handling of sexual abuse cases to undermine trust at the denomination's annual meeting. 
In a 12-page letter dated Sept. 17, Jonathan Whitehead, an attorney and trustee of the Ethics & Religious Liberty Commission, said that leaked letters written by former ERLC President Moore to members of ERLC's Executive Committee were leaked to the media before concerns were shared with the full ERLC board of trustees.
The trustee's letter was sent to SBC Executive Committee Chair Ronnie Floyd, SBC Sexual Abuse Task Force Chair Bruce Frank and Julie Myers Wood, an attorney with the third-party firm hired to investigate the SBC's handling of sexual abuse claims. Whitehead claimed the Moore letters were leaked with ulterior motives.