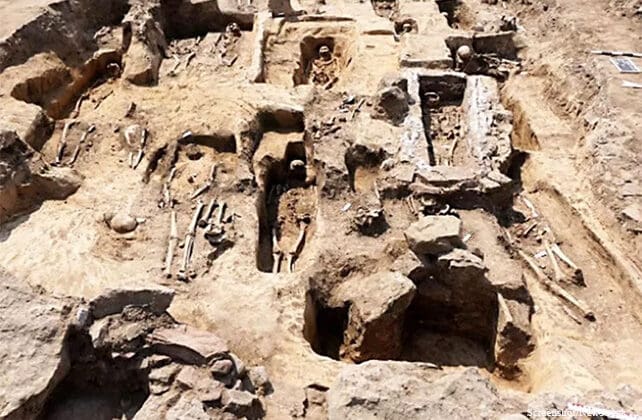 (Newsweek) A 1,000-year-old church built by Otto the Great, who greatly extended the influence of the Catholic Church in Europe as Holy Roman Emperor, has been found under a cornfield in Germany.
Archaeologists uncovered the foundation walls of the large church at the rediscovered Royal Palace of Helfta near Eisleben in the German state of Saxony-Anhalt. The town is famous as the hometown of Martin Luther.
The church was discovered early last month, and its foundation walls have now been fully uncovered.
The church was built by Otto I, traditionally known as Otto the Great, who was king of Germany from 936 and Holy Roman Emperor from 962 until his death in 973.