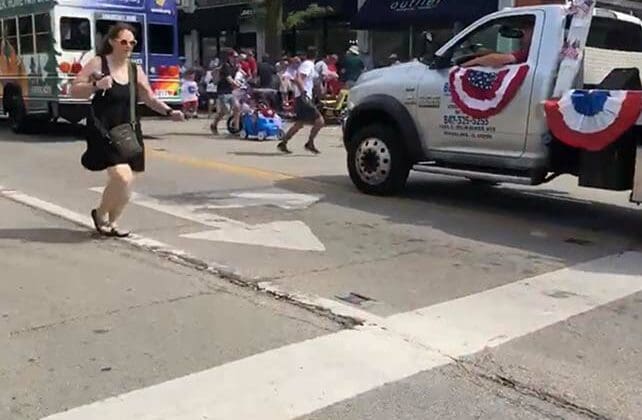 At least six people have been confirmed killed and over 30 others were injured after a gunman opened fire on the suburban Chicago area of Highland Park during their Independence Day parade on Monday morning.
Videos uploaded across social media platforms show parade marchers and attendees screaming and running for their lives after they heard gunshots which where thought to be fireworks to some at first.
The gunman, who was up on a rooftop, opened fire a few minutes after 10 a.m. releasing an reported 50 plus rounds into parade participants and spectators while the event was three quarters of the way finished.