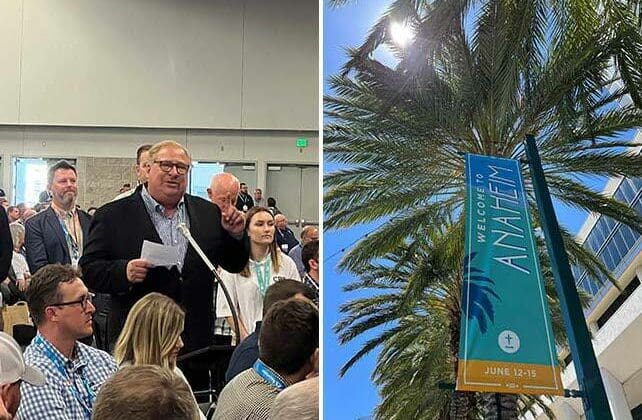 Rick Warren surprised many Southern Baptists last week during the SBC's annual meeting in Anaheim, California, reading a "love letter" to the Convention from one of the messenger microphones. Warren pastors Saddleback Church, one of the largest Southern Baptist churches in the nation.
At last year's meeting, a motion was accepted for the Credentials Committee to look into whether Saddleback Church should be disfellowshipped from the SBC for ordaining three women on their staff and giving them the title of "pastor."
Warren, thinking that this might be his last annual meeting, told the crowd of over 10,000, "You know, it's customary for a guy who's about to be hung to let him say his dying words."
During the speech, Warren rattled off accomplishments from his 43 years at Saddleback Church. Saddleback's pastor thanked his SBC family, later sharing that he received thousands of messages expressing love and support following the speech.