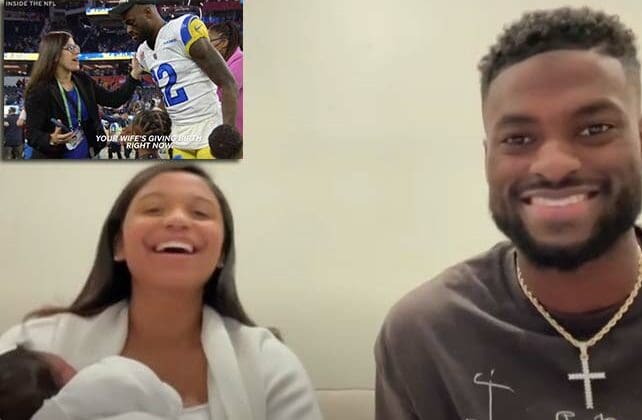 Los Angeles Rams wide receiver Van Jefferson had the opportunity to assist two MVPs on Super Bowl Sunday. One was helping distract defenders away from Super Bowl LVI MVP Cooper Kupp in the Rams' win over the Cincinnati Bengals (23-20), and the other was his wife giving birth to their second child right after the game.
After catching four passes in the biggest game of his career, Jefferson got two "WINS" on Super Bowl Sunday, less than three hours apart from each other. Wynn is one of two names the Jefferson's had picked out for their newborn son. Myles was the other.
It was around 7 PM PST that Jefferson and his Rams teammates won the Super Bowl. Just over two hours later, his son was born at 9:17 PM PST.
Jefferson's wife, Samaria, tweeted two days before the game, "Cant believe I'm about to watch my husband play in his first Super Bowl in a couple days and welcome our new baby in the same week. Thank You, God."