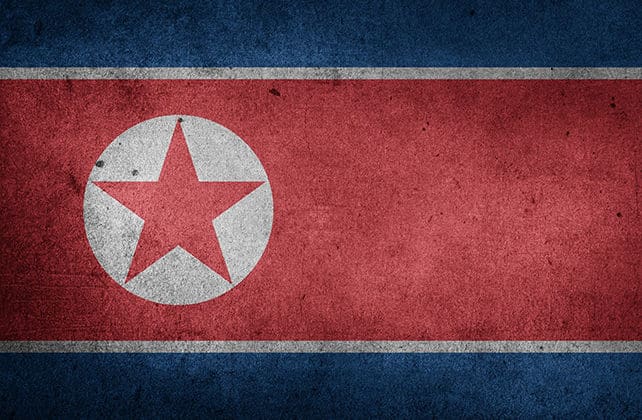 North Korea (International Christian Concern) – Free North Korea Radio (FNKR), a radio program supported by ICC, has been working to bring news, information, and the Gospel message to the people of North Korea since 2006.
Recently, the program has been reworking its method of sharing the Gospel to reach North Koreans more effectively. Until October 2021, FNKR would broadcast regular news and Gospel programming separately. However, the program received feedback that since North Koreans are brainwashed into believing that God does not exist, separate broadcasting programming in North Korea is not practical since hearing the Gospel message on its own was difficult for them to comprehend. Therefore, starting in October 2021, FNKR began integrating secular programming with gospel programming to draw in more listeners.
From January to March of this year, FNKR has focused on telling the listeners in North Korea that the lives of North Koreans are not separated from the love of God and that God's grace is integrated into their lives and everything they do.
Through programs such as "The People Who Met God" (a conversation with North Korean defectors), "Discovering Religions in North Korea" (with North Korean defector pastors), and "NK Army 24/7" (with former NK military personnel who are Christians), FNKR has shared the living God with the listeners in North Korea.
On February 1, as part of the special programming for the Korean New Year, FNKR broadcasted messages from US members of Congress in North Korea. While members of Congress had been invited to share before, this was the largest participation ever for this program. Sixteen members of Congress opted to participate from all over the U.S.
Rep. Scott Perry of Pennsylvania and Rep. Chris Smith of New Jersey, both Christians, were among those who recorded messages for FNKR.
At the end of his message wishing the North Koreans a happy New Year, Rep. Perry shared, "I pray every day that you may be able to live free –without fear or intimidation. I wish you all of God's blessings in the year ahead, and always."
In his message, Rep. Smith explicitly mentioned his faith, saying, "As a Christian and a US Representative, I always remind myself of John 1, 'And the light shines in the darkness, and the darkness did not comprehend it.' Please know that we haven't forgotten about you. I know of human rights violations in North Korea and atrocities under Kim Jong Un."
Since June of 2021, at the end of their programming, FNKR has been broadcasting a specially selected song of the month. The worship song "Build My Life" from Pat Barrett was translated into Korean for their Korean New Year programming and broadcasted to FNKR's audience.
FNKR is a powerful ministry ranked #1 among radio stations in North Korea for the quality of news and the hope-giving messages it shares. Please join ICC in praying for FNKR as it continues to spread the Gospel in North Korea and bring the hope of Jesus to those who live there.
This article originally appeared here.