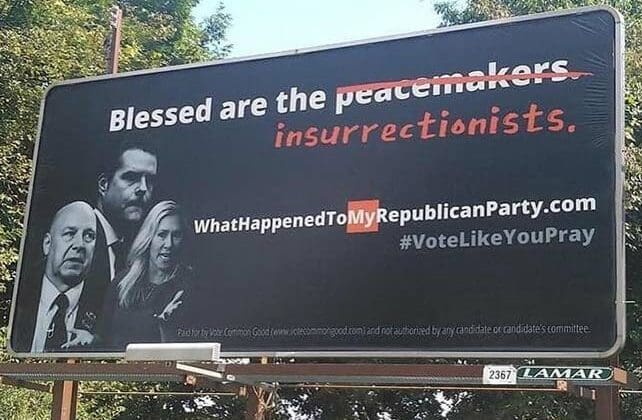 A non-profit called Vote Common Good, led by executive director and co-chair Pastor Doug Pagitt, has been using billboards to urge evangelical and Catholic voters to rethink how they vote in upcoming elections.
The non-profit recently posted an image on social media capturing a billboard they created for Pennsylvania. It features photos of the state's Republican Senator Doug Mastriano and Republican U.S. Representatives Marjorie Taylor Greene (Georgia) and Matt Gaetz (Florida).
According to Penn Live news, the Vote Common Group has place four billboards throughout the Pittsburgh area.
The billboard reads "Blessed are the peacemakers," with the word "insurrectionists" written under the crossed out beatitude. The hashtag #VoteLikeYouPray appears below, alongside the website WhatHappenedToMyRepublicanParty.com.