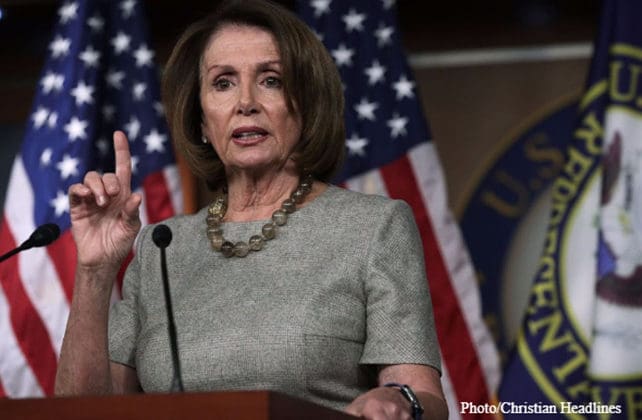 (The Christian Post) A Roman Catholic archbishop whose territory includes the church that Democratic House Speaker Nancy Pelosi belongs to has recommended that pro-abortion Catholics should not receive communion.
Archbishop Salvatore J. Cordileone of California released a pastoral letter on Saturday that addressed whether Catholics who actively campaign on behalf of pro-choice policies should be allowed to receive communion.
The Catholic Church official directed his comments at figures like Pelosi, who, while being a practicing Catholic, is known for her strong support of legal abortion.
"Your Catholic ideals inspire you in your work to help those who experience discrimination, violence, and injustice, and you deserve the gratitude of your fellow Catholics and our nation for this service. But we cannot empower the weak by crushing the weakest," wrote Cordileone.