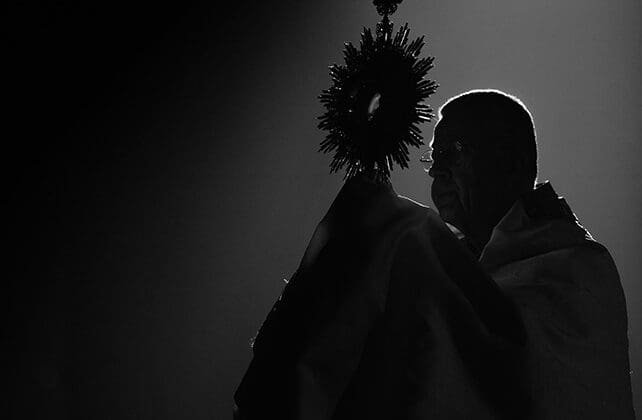 SMITHFIELD, R.I. (AP) A Roman Catholic priest from Rhode Island has been placed on administrative leave in response to a recently disclosed allegation that he sexually abused a minor about 40 years ago, the Diocese of Providence said in a statement.
The Rev. Francis C. Santilli, who has been the pastor of St. Philip Parish in the Greenville neighborhood of Smithfield since 2010, cannot perform public ministry or live on church property pending the outcome of an investigation. Bishop Thomas Tobin has accepted Santilli's resignation, the statement said.
"Allegations of sexual abuse by clergy, even if they occurred decades ago, always must be taken seriously. I will be praying for all who are involved and affected by this difficult news," Tobin said.
Santilli was ordained in 1980.
The diocese is cooperating with law enforcement, but the state attorney general's office in a statement said prosecution isn't possible because the relevant statute of limitations has expired.
This article originally appeared here.