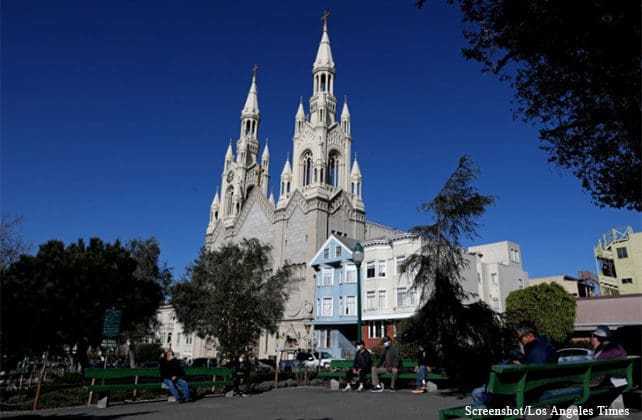 (Los Angeles Times) A priest at a Catholic church in San Francisco that temporarily closed amid a coronavirus outbreak has died, officials with the church said.
The Rev. Bob Stein, a pastor at Sts. Peter and Paul Church in the San Francisco neighborhood of North Beach, died early Tuesday, according to an announcement on the church's website that thanked parishioners for their prayers and support.
Stein was one of three priests and three caregivers who contracted COVID-19 this month, church officials said in the latest bulletin.