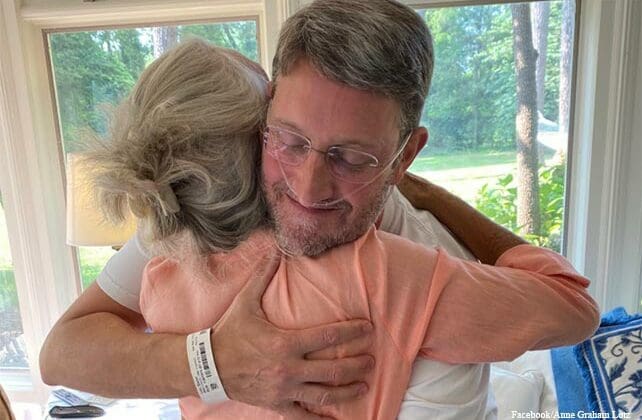 (ChurchLeaders) "PRAISE GOD!" Anne Graham Lotz posted on Facebook updating her followers that her son Johnathan Lotz is now home after an eight-day COVID-19 battle that landed him in the ICU.
Jonathan contracted the Delta variant that led to him developing pneumonia.
"God has heard and answered your prayers for my son," Anne said, before quoting from the Apostle Paul's letter to the church in Philippi: "I thank my God every time I remember you. In all my prayers for you, I always pray with joy because of your partnership…" in prayer …"from the first day until now, being confident of this, that He who has begun a good work…in Jonathan…will carry it on to completion…"
Jonathan's mother asked for continued prayers a for her son's recovery, who is shown in the photo still receiving oxygen. "Blessing upon blessing to each of you who have helped carry him in prayer," she said.