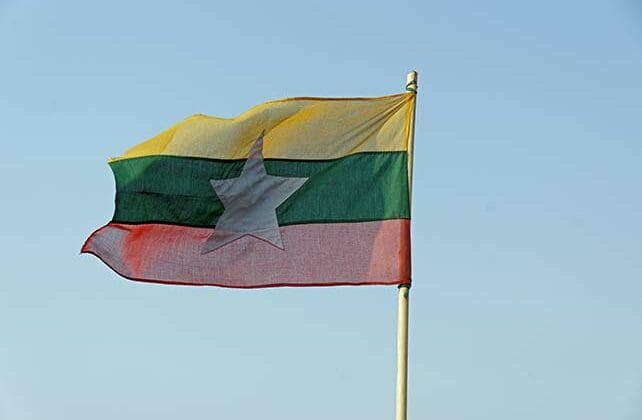 Myanmar (International Christian Concern) – On April 25, the U.S. Commission on International Religious Freedom (USCIRF) released its 2022 Annual Report on international religious freedom worldwide.   
ICC commends the work of USCIRF on behalf of those suffering for their faith around the world.
The report, which is intended to provide recommendations to the U.S. Department of State, drew parallels between the situation of minority Christians in Myanmar with the persecution faced by Rohingya Muslims in Myanmar since 2017.
According to the report, the Burmese military, known as the Tatmadaw under its chief Min Aung Hlaing, has closely associated itself with Buddhist nationalism to promote its legitimacy. This led to a rise in the persecution of Christian communities during 2021.
The report reads, "The Tatmadaw targeted houses of worship, faith leaders and religious communities in its crackdown on the opposition … it arrested religious leaders, including those from the Buddhist majority, for opposing the military junta."
ICC reported recently that the Tatmadaw has been targeting Christian houses of worship since it took power from the democratically elected government in a coup staged in February of 2021.
According to UCA News, USCIRF has called on the U.S. federal government to redesignate Myanmar as a "country of particular concern" for engaging in systematic, ongoing, and egregious violations of religious freedom as defined by the International Religious Freedom Act."
Myanmar continues to be on the list of countries blacklisted by the U.S. State Department, along with China, Eritrea, Iran, North Korea, Pakistan, Russia, Saudi Arabia, Tajikistan, and Turkmenistan.
The U.S. had slapped sanctions on the coup leaders, their families, and military-linked companies over atrocities against civilians, including ethnic tribes, following the military coup.
The 2017 mass killings, rapes, and other atrocities perpetrated by the Burmese government against Rohingya Muslims in Rakhine state, forcing over 745,000 to flee to Bangladesh, were recently designated as a genocide by the U.S.
Christians make up some 6 percent of Myanmar's population of 54 million, while Buddhism is the state religion, with nearly 89 percent of the population adhering to it.  
This article originally appeared here.