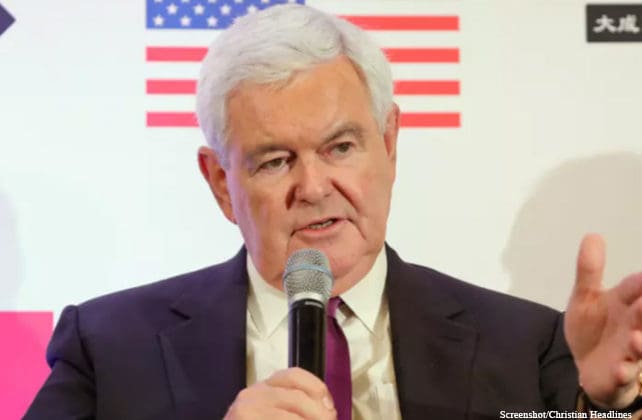 (Christian Headlines) Former Speaker of the House Newt Gingrich is commending Vice President Mike Pence for withstanding pressure from President Trump, who wanted Pence this week to reject electors from certain states Joe Biden won.
Gingrich, who helped Republicans win the House of Representatives in 1994 for the first time in 40 years, said on social media and in a new column this week that Pence should be applauded for standing up to Trump.
Congress certified Biden as the next president early Thursday.
"Vice President Pence was a profile in courage yesterday. He understood that his oath was to the Constitution not to a party, policy, or person," Gingrich wrote in a tweet.