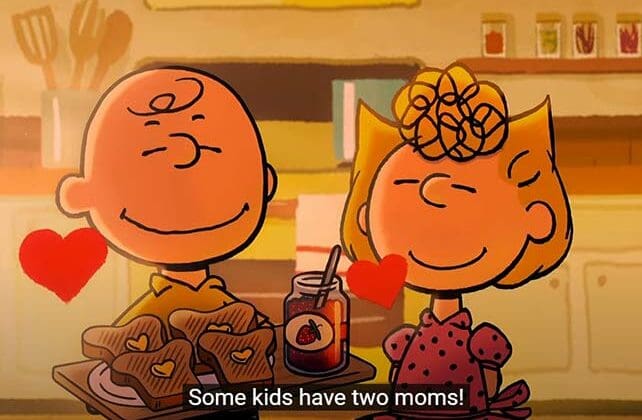 A 'Peanuts' Mother's Day special released on Apple TV+ today, titled "Snoopy Presents: To Mom (and Dad), With Love," features all the original characters from Charles M. Schulz's classic comic strip which includes a subtle message that some kids have two moms.
The special focuses on Peppermint Patty's character, whose mother died when she was young and is raised by her father.
"It's the same every year. I'm having a good day, and then someone brings up Mother's Day, and suddenly I'm reminded that I'm the only kid who doesn't have a mom," Peppermint Patty shares with her friend Marcie.
Marcie sympathizes with her friend, saying, "It must be difficult."