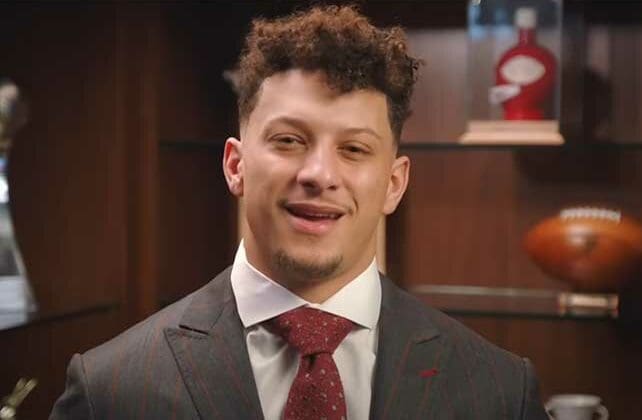 On Thursday (Feb. 9), Kansas City Chiefs quarterback Patrick Mahomes was announced as the NFL's Most Valuable Player (MVP) for the 2022 season at the NFL Honors Awards.
This is the 27-year-old's second MVP award. He previously won the honor in 2018. Mahomes was the the clear cut winner, receiving 48 of the 50 first place votes, beating out fellow quarterbacks Jalen Hurts (Philadelphia Eagles), Josh Allen (Buffalo Bills), and Joe Burrow (Cincinnati Bengals).
Mahomes finished the regular season leading the all quarterbacks in passing yards (5,250), touchdown passes (41), and total quarterback rating (77.5).
The six-year quarterback is headed to his third Super Bowl in four years. In 2020, Mahomes led the his Chiefs in a win over the San Francisco 49ers to collect his first Super Bowl victory. Mahomes and the Chiefs fell short in their 2021 appearance against the Tom Brady-led Tampa Bay Buccaneers. This Sunday (Feb. 12), Mahomes hopes to collect another Super Bowl victory, this time against the Jalen Hurts-led Philadelphia Eagles.