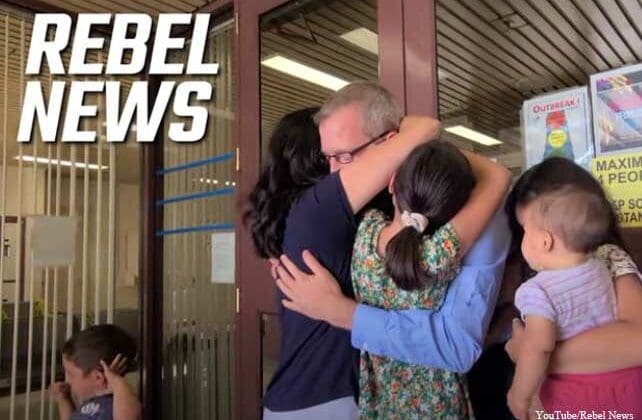 Canadian Pastor Tim Stephens was released from the Calgary Remand Centre on Thursday July 1, 2021, and reunited with his family after spending 17 nights in jail for holding worship services that disobeyed COVID-19 public health orders.
Stephens was released on the day the government removed COVID-related restrictions throughout the area.
"I'm thankful that the restrictions are done and descended," he told Rebel News. "Including the court orders that go along with that."
"I'm thankful for God. I'm thankful that he's built His church. That He's sustained our church at Fairview Baptist Church through this time. I'm thankful that He strengthened me, my wife, and our family. Through this, people have come to know the saving love of the Lord Jesus Christ. Through this, people have been strengthened in this country; around the world. And so these many reasons I'm thankful…of course there's still a road ahead of us for justice, for truth, for our province…I continue to have a joy now that I can be out and pastor my church and be with my family and see what the future has in store."
Stephens is currently scheduled to appear in court on July 14, 2021, which will determine whether he will face any further consequences for disobeying the government's COVID-19 health orders.
Watch the video of Stephens being reunited with his family on the day of his release below: