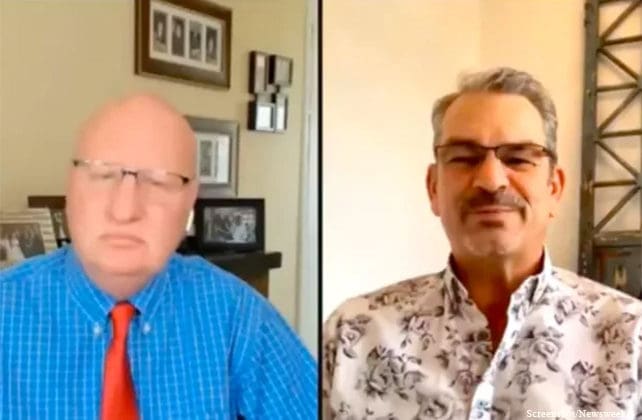 (Newsweek) Pastor Johnny Enlow, a conservative Christian who has been described by some as a "prophetic leader," said that people will understand and "respect" former President Donald Trump more once they get to Heaven.
Enlow and his wife Elizabeth Enlow are the founders of Restore 7 ministry based in Tennessee. Johnny Enlow appeared on a recent episode of The Elijah List program, discussing Trump and how people view the former president. Right Wing Watch first reported the pastor's remarks.
"The weaker, more imperfect that a vessel is—the more glory God gets from using him to accomplish what he wanted to accomplish. Having said that, we are going to respect and honor President Trump a whole lot more in Heaven once we understood the courage and bravery of what he's had to do and put up with," Enlow said.