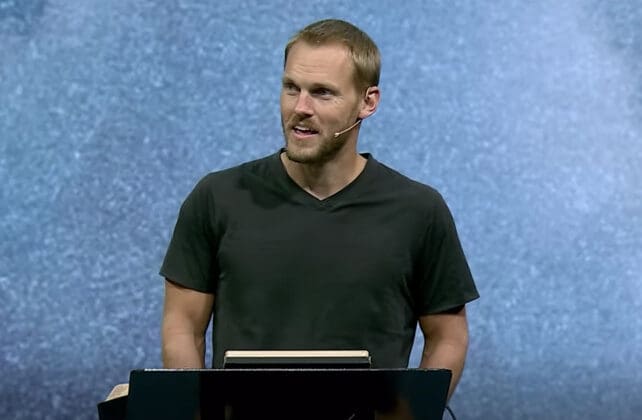 Innocent people in remote parts of the world who've never heard the Gospel message won't go to heaven, says missions-minded Pastor David Platt. That's because "innocent" people "don't exist."
In a message titled "Reach the Unreached," Platt recently told the young-adult group at Watermark Community Church in Dallas that not having the opportunity to hear about Jesus is not "some kind of pass into heaven." He urged listeners not to sit back and "waste your life" chasing "a comfortable Christian spin on the American dream" when so many people remain unreached.
David Platt, 44, is pastor of McLean Bible Church near Washington, D.C., and author of Radical: Taking Back Your Faith From the American Dream. From 2014 to 2018, he served as president of the Southern Baptist Convention's International Missions Board.
Pastor David Platt: We're All 'Condemned for Rejecting God'
Platt, who is often asked about the eternal destinies of unreached people, says although they're "not accountable for what they've not heard," that "doesn't mean they go to heaven." The reason? "They're condemned for rejecting the God that has been clearly shown to them."