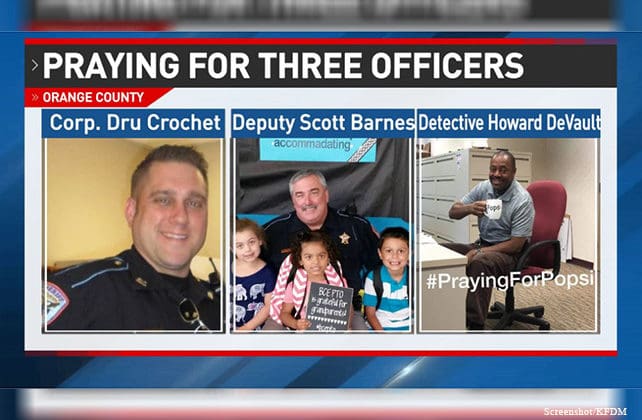 (KFDM) The Orange County Sheriff's Office is hosting a prayer vigil Monday, April 12 at 7:00 p.m. for three men it calls "servants of our community." Corporal Dru Crochet, Deputy Scott Barnes, and Detective Howard DeVault with the Orange Police Department.
KFDM/Fox 4 has reported on Crochet and his battle to recover from COVID-19.
Sheriff Jimmy Lane Mooney says all three all battling medical issues and need all the prayers and support they can get.