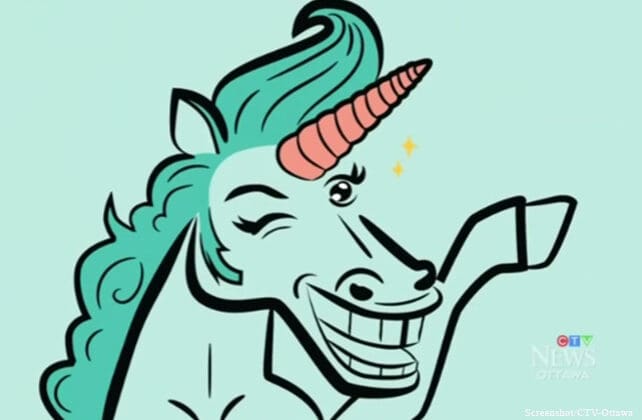 (The Christian Post) A "nonbinary" cartoon unicorn whose name is a slang term for vagina is being used to train Canadian children to be trans activists. 
Named "Gegi," the unicorn is a new virtual resource that teaches students about the rights at schools in Ontario, the most populous Canadian province. The mythical creature was created by two Ontario academics: Lee Airton, a professor of gender and sexuality studies in education at Queen's College in Kingston, and Kyle Kirkup, a professor at the Faculty of Law at the University of Ottawa, according to CTV-Ottawa.
"Gegi brings together publicly available information like school board policies, definitions of grounds of human rights protection and translates them so that anyone can find them and understand them," Airton said in an interview with CTV.