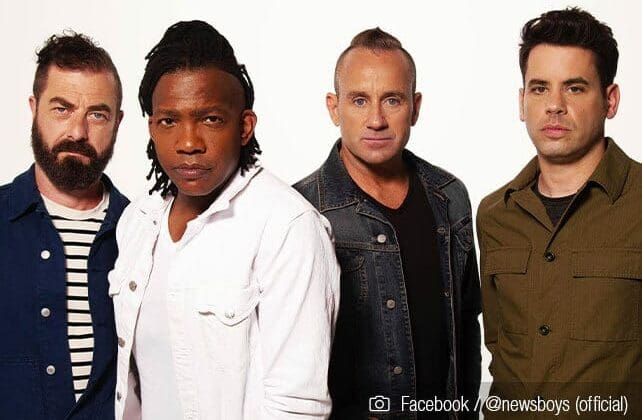 (The Christian Post) The Newsboys are back on the road for their "Stand Together Tour" and they're encouraging believers to see beyond the political and social differences and choose instead to love each other and stand up for God. 
The Newsboys released their latest album, STAND, at the end of 2021, and the title track has quickly become an anthem. The single was re-released in January in collaboration with the band's longtime friend and former bandmate of Michael Tait's, TobyMac.
In an interview with The Christian Post (watch below), Newsboys' frontman (Tait) and the band's drummer, Ducan Phillips, spoke about the intent behind the song and the impact the tune is making. Written during the height of COVID-19 pandemic, "Stand" is "about where we are in America," Tait said.