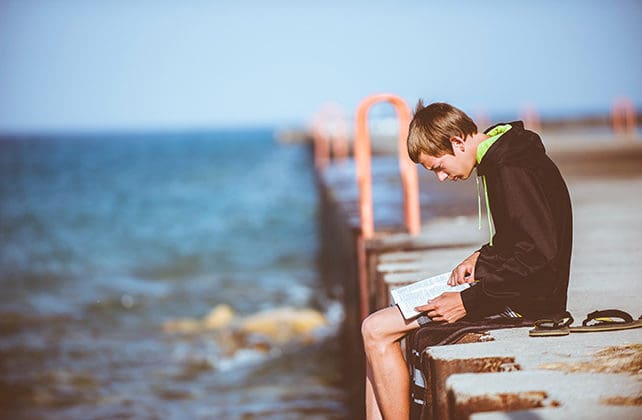 (RNS) Spencer Demetros loved reading children's Bibles to his kids when they were young. But when they outgrew the kid's versions, the lawyer from Harvard, Massachusetts, had a hard time finding teen-appropriate replacements. That's when he decided to tell the old, old story in a new way. 
In 2017, he began writing concise, humor-filled adaptations of Bible stories for his kids, starting with Adam and Eve — or, as the chapter is called in his book, "That Better Have Been One Darn Tasty Apple!" Three years later, he had a book: "The Bible: Enter Here."
Data show that young people are increasingly likely to sever ties with the church. In sharp contrast with the 76% of baby boomers and 67% of Generation Xers who identify as Christians, only 49% of American millennials identify as Christians today, with 40% identifying with no religion, according to data published in 2019 from the Pew Research Center. The Barna Group also published a study in 2019 that found 64% of 18- to 29-year-olds in the U.S. had left the church after being active as a child or teen.