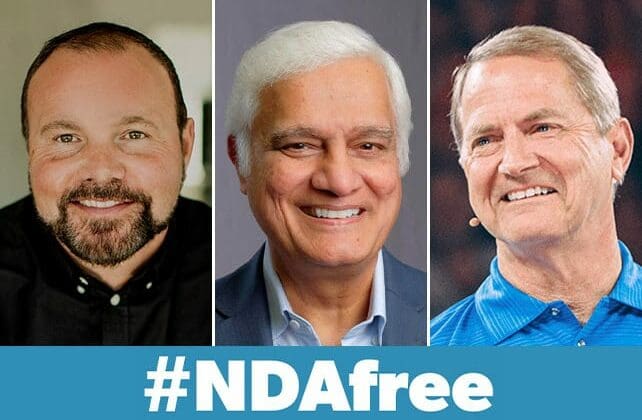 (ChurchLeaders) NDAs, or non-disclosure agreements, have been tied to many recent sexual abuse scandals, both within and outside the religious community. Now a worldwide movement is working to stop the misuse of NDAs, which activists say squash accountability, transparency and truth.
On Wednesday, a "community of survivors, whistleblowers and activists" launched the NDAfree website and hashtag. "As followers of Jesus," they note, "we long to see our communities press into the hard work of pursuing truth, promoting transparency and, where possible, seeking reconciliation."
Resources on the website include FAQs, discussion questions and templates for letters to leadership. Although the advocacy group says it won't offer legal advice or get involved with specific cases, it promises to share people's stories so "truth and light" can flourish.