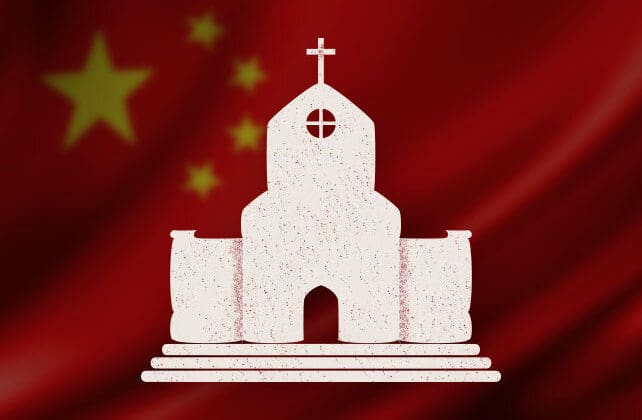 (Christian Headlines) China has banned "Christ" and other religious words from social media apps under a new policy that went into effect on March 1. According to a new report, the policy also requires licensing and training to post Christian and religious content on the internet.
The Chinese Communist Party's new law – dubbed the "Measures for the Administration of Internet Religious Information Services" – prohibits individuals and organizations from posting religious information on the internet unless they have first obtained permission from a provincial government department, according to China Aid, which monitors religious freedom within the country.
Early Rain Covenant Church, a Chinese congregation, recently discovered the far-reaching impact of the new law. Using the messaging app WeChat, a church member tried posting the names of eight books for members of a reading group, asking them to vote on their favorite. Among the titles: The Defense of the Faith by Cornelius Van Til, Tradition and the Individual Talent by T. S. Eliot and The Imitation of Christ by Thomas à Kempis.