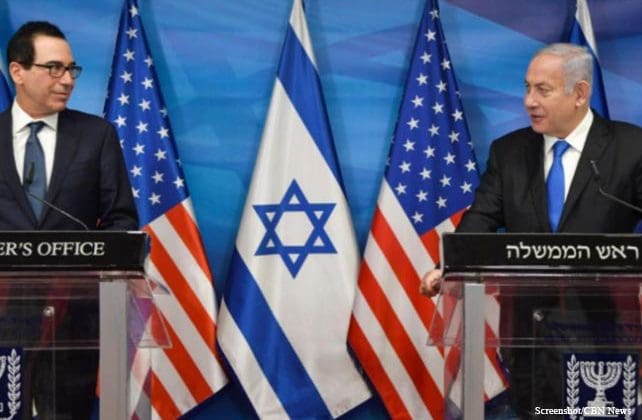 (CBN News) Israeli Prime Minister Benjamin Netanyahu praised President Trump and condemned the violence at the US Capitol. The remarks came in advance of a meeting with US Treasury Secretary Steven Mnuchin in Jerusalem on Thursday.
"For generations American democracy has inspired millions around the world and in Israel. American democracy has always inspired me," Netanyahu said.
"Lawlessness and violence are the opposite of the values we know Americans and Israelis cherish. The rampage at the Capitol yesterday was a disgraceful act that must be vigorously condemned," he said.